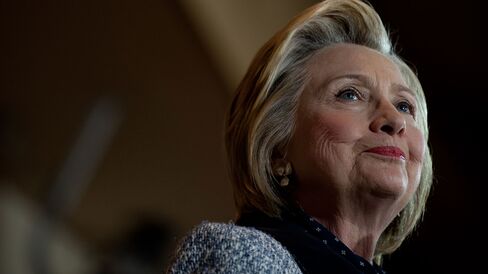 Tons of business leaders, including a smattering of Republicans, supported Hillary Clinton on Thursday, as her effort seeks to challenge Donald Trump's declarations that he's the greatest nominee for U.S. companies.
Republicans backing Clinton contain Dan Akerson, former chairman and chief executive officer of General Motors Co., and Jim Cicconi, a former Reagan and George H.W. Bush White House staffer who's a Washington executive at AT&T Services Inc.
Cicconi has supported every Republican nominee for president but can't do the same because it is critical to set our nation's well being of party, he said in a statement. Hillary Clinton is capable, seasoned, and will make a great president. The choice, I fear, would place our country on a course that was very dim.